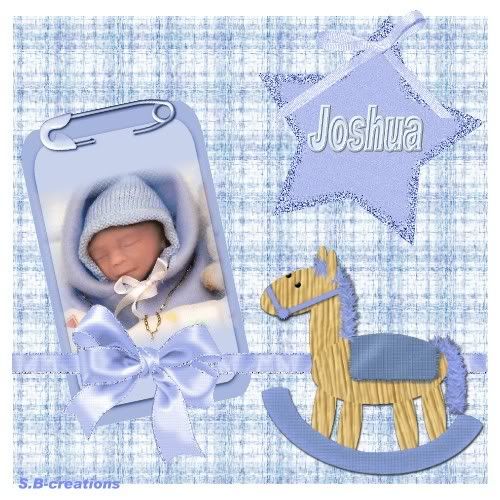 Dear Mommy,
Before we said our first hello,
the time had already passed.
For when you held me in your arms,
I had gone to heaven to rest.

I felt angelic tears down my cheeks,
and I watched you as you weeped.
I wish I could of changed it all,
Your tears touched my soul so deep.

But mommy when you are sad,
Please be assured I know.
For death cannot take away your love,
it will only continue to grow.

Time and distance cannot erase,
a love and a bond so deep.
There is no bond that can compare,
and in your heart I'll keep.

When you are feeling far away,
and missing me so much.
Close your eyes and feel my wings,
their soft and gentle touch.

Or at night as you sleep,
I will join you in a dream.
You will see me standing close to you,
and we'll be lost within my wings.

So my dear Mommy,
as you go from day to day.
Find comfort in the knowledge,
I am never that far away.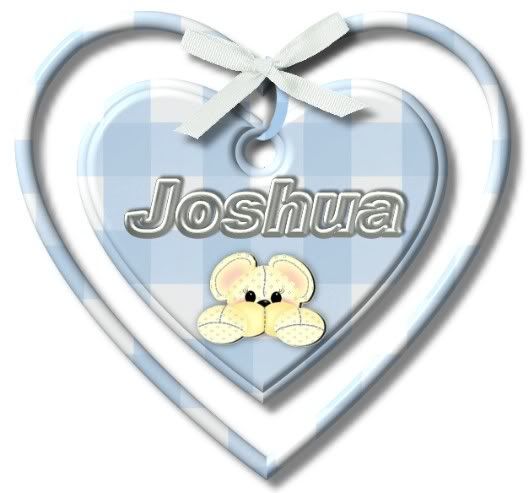 To My Daddy

Don't cry for me Daddy,
I am right here.
Although you can't see me,
I see your tears.

I visit you often,
I go to work with you each day,
And when it's time to close your eyes,
On your pillow is where I lay.

I hold your hand and stroke your hair,
And whisper in your ear.
If your sad today Daddy
Remember I am here.

God took me home,
This we know is true.
But you'll always be my Daddy,
Even though I'm not with you.

I am Daddy's little boy,
We will never be apart,
For every time you think of me,
Please know I'm in your heart.

~Author Unknown~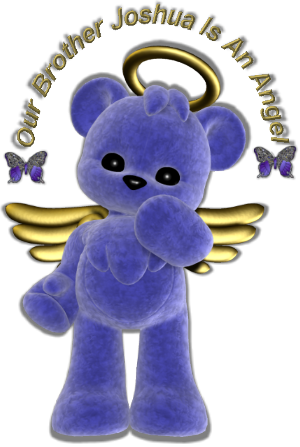 OUR FATHER

Our Father who art in heaven;
Hallowed be Thy Name;
Thy kingdom come;
Thy will be done on earth as it is in heaven;
Give us this day our daily bread;
And forgive us our trespasses as we forgive those who trespass against us;
And lead us not into temptation;
But deliver us from evil;
For Thine is the kingdom, and the power, and the glory, forever and ever.
Amen.
Why did you have to leave me, why did you have to die?
Was I not meant to keep you, why do I have to cry?
I want you back here with us, things can never be the same.
How can I just go on each day and play life's awful game?
You were my wanted baby, I loved you very much.
I'll never see you laugh or cry or feel your fingers clutch.
I need to get some answers, my questions seem ignored,
I feel so lost and lonely here, oh help me please my Lord,
Take good care of my baby now you've taken him from me,
Wrap him tightly in your arms and kiss him tenderly.
Please tell him that I love him so and will forever more,
And save a place for me one day when I'll be whole once more.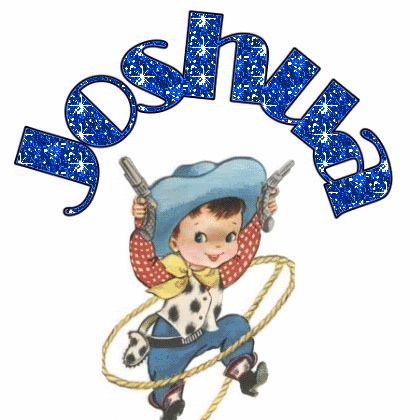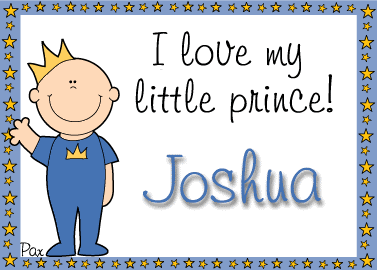 Where did you go my precious one, why did you leave so soon?
I thought I took great care of you whilst you grew in my womb.
I tried to be so careful, I wanted you so much,
To watch my tummy grow and grow then finally feel your touch.
To smell your newborn baby's scent and hold your tiny hand,
To rock you tightly in my arms and tell you all I'd planned.
There was so much we had to do, much love I had to give,
I'm sure that you'd have loved me to if only you had lived.
Oh precious one, now you're not here, how can I carry on?
When will the darkness fade away, when will I see the sun?
My precious little baby, mummy's precious little one!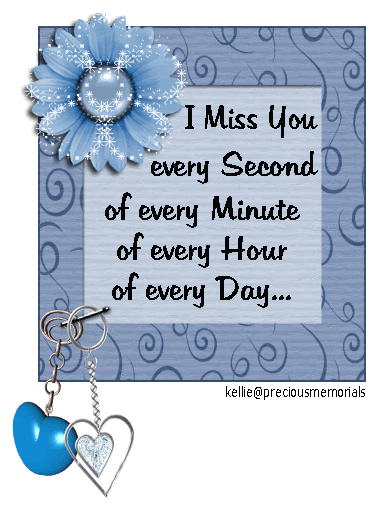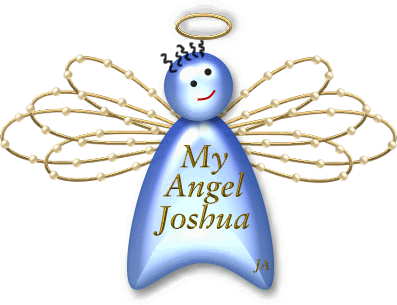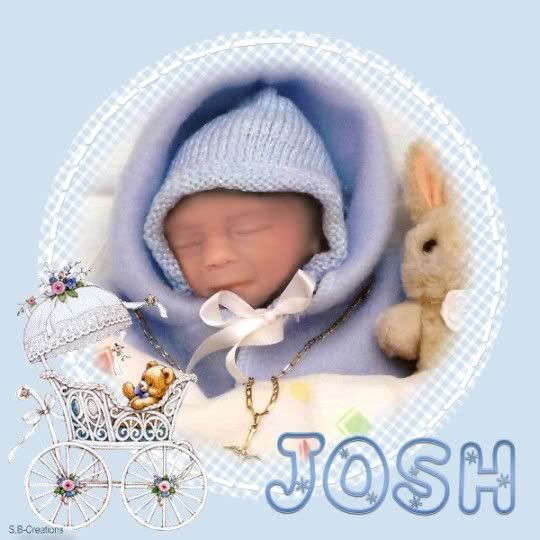 She carries such a heavy heart, her tears will often flow,
Seems everyone's avoiding her, seems no-one wants to know!
Her grief she carries all alone, nobody seems to care,
Or help her ease this burden, this burden she must bear.
Her baby has just left her, but where, where did he go?
Why did he have to leave so soon, and will she ever know?
A mother's grief's a lonely path, she only wants her child,
For other's understanding, their love, if only mild!
To talk of her lost baby, acknowledge her real pain,
To tell her life will soon be bright, she'll see her child again,
For he has gone to Heaven, an Angel up above,
Where there's no tears or dying, just great eternal love.
Try understand this mother's grief, praise God it was not you
That lost your precious, wanted child, for he was wanted too!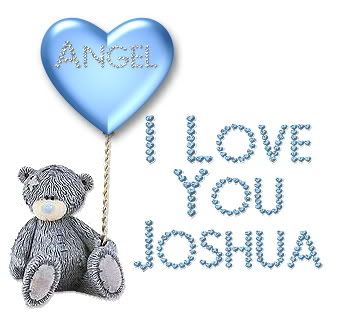 Flowers need the raindrops,

To bloom again in spring.

Like sorrow needs teardrops,

To ease the suffering.

Loss is hard to handle,

And never goes away.

But a heart is very special,

It's where your memories stay.

Take all the time you need,

To grieve the loss you feel.

So your heart can be freed,

And begin to heal.

Then the sunshine will follow,

And shine again someday,

After you release your sorrow,

You'll see a brighter day.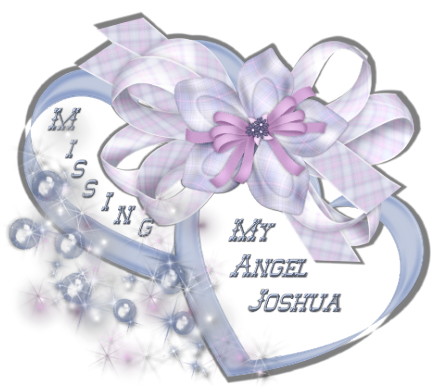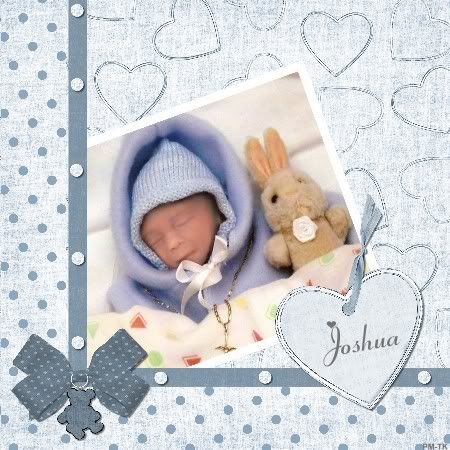 Your crib is empty little one, for now I know that you have gone
To that great Heaven, up above, where every day I send my love.
I'll never rock you in my chair, or see your face, so sweet and fair,
I'll never watch you drink your milk, or stroke your hair as soft as silk.
I'll never watch you play each day, or hear the sweet first word you'd say.
You'll never bear your children here for me to love when old,
I'll never be their grandmother, to cherish them like gold.
Your crib is empty that I see, you sleep in Heaven's nursery.
God came to earth and took your hand and led you to His holy land.
He says one day we'll meet again in that great place above,
Til then my precious Angel, I send you mummy's love.

As a butterfly flutters across the sky
I wonder is that you
I see my shadow seperate into two
I wonder is that you
As a rainbow arches its back against the
heavens
I wonder is that you
I watch as the summer sun settles to it's
slumber
I wonder is that you


~Author Unknown~
There's a place for us my Angel, with our Lord up above,
A place where tears can never fall and hearts are filled with love.
The sun does shine the moon's aglow, the darkness fades away,
There is a lovely nursery where you can play each day.
The Angels sing you lullabies as you drift off to sleep,
They chase the nightmares far away so you need never weep.
The fluffy clouds are pillows, to lay your weary head,
You're all wrapped up in Angel's wings asleep in Heaven's bed.
How could I wish you back down here with all the strife and pain?
I know that you are happy there and I'll see you again.
So play on precious Angel, I know you've many friends,
But please just know I love you so and will 'til my life ends.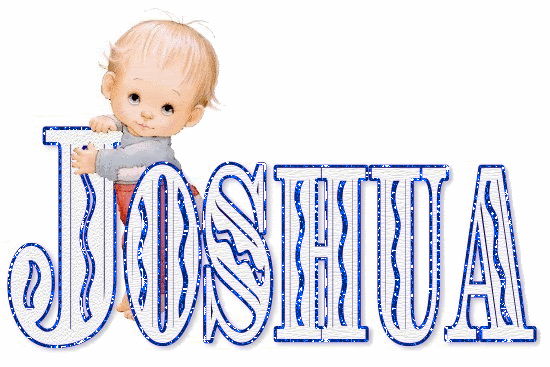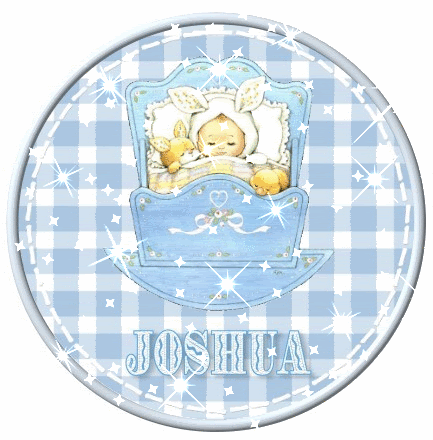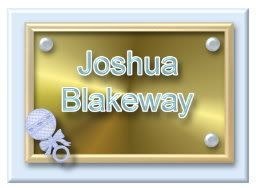 Joshua's Uncle joined him in Heaven
Http://Philip-Poole.memory-of.com/



Please Visit these special Angels

http://Laura-Porter-1995-2005.memory-of.com/
Http://Danielle-Jade-Martin.memory-of.com/
http://Nicky-White.memory-of.com/
http://Siobhan-bryantmillar.memory-of.com/
http://Chino-Perez.Memory-of.com/
http://Emalee-Rain-Galamore.memory-of.com/
Http://Daniel-AnnaBeth.Memory-of.com/
Http://Kinsey-and-Kylee-Sullivan.memory-of.com/
http://Matthew-McPhail.Memory-Of.Com/
Http://Sophiagracedillon.memory-of.com/
Http://Hannah-Card.memory-of.com/
Http://Caseyjamesbaptist.memory-of.com/
http://Patrickjayclark.memory-of.com/
Http://Vanessa-barnai.memory-of.com/
http://Olivia-young.memory-of.com/
Http://Hendryxaustynragle.memory-of-com/
Http://zackary-twardowski.memory-of.com/
Http://kristopher-verge.memory-of.com/
Http://journey-marie-howell.memory-of.com/
http://reecekieranellis.memory-of.com/
Http://grandmasbaby.memory-of.com/
Http://Jace-means.memory-of.com/
Http://Bjoutlawii.memory-of.com/
Http://irwin-eiler.memory-of.com/
Http://ignaciorattaro.memory-of.com/
Http://danielle-jade-martin.memory-of.com/
http://julia-ann-corliss.memory-of.com/
Http://killianskorner.memory-of.com/
Http://kayla-evelyn.memory-of.com/
Http://vanessa-lane.memory-of.com/
http://www.myles-caruana.memory-of.com/
Http://adam-gilmour.memory-of.com/
Http://holly-clarke.memory-of.com/
Http://Brian-Queen.memory-of.com/
http://jesseltaylor.memory-of.com
Click here to see Joshua Blakeway's

Family Tree
| | |
| --- | --- |
| Tributes and Condolences | |

For Joshua




Happy Heavenly Birthday Joshua




TO SARAH, A VERY SPECIAL FRIEND♥


God must have known there would be times We'd need a word of cheer, Someone to praise a triumph Or brush away a tear. He must have known we'd need to share The joy of little things, In order to appreciate The happiness life brings. I think he knew ou... Continue >>

Thank you




Happy Birthday



Thinking of you Read >>
Happy Valentine Wishes! Read >>
Happy Valentine's Day! Read >>
ALWAYS THINKING OF YOU♥ Read >>
FOREVER IN MY HEART Read >>
PRECIOUS JOSHUA,FOREVER IN MY HEART Read >>
May God bless you.xx. Read >>
A special prayer for you.xx. Read >>
THINKING OF YOU SWEETIE Read >>
To the Mummy of an Angel.xx. Read >>
| | |
| --- | --- |
| His legacy | |

the beginning of the end













Joshua Blakeway. Born sleeping on the 12th of March 2003

The hardest day of my life was the day Joshua was born



Missed every day by Daddy too




Missing Joshua are his Siblings.
Macauly, Paige,Thomas & Mathias















November the 5th, was an amazing day, the day I found that I was pregnant, my cheeks hurt I had smiled that much, a fantastic feeling, months of negative pregnancy tests, and now finally I am preganant, I was bouncing round the living room with excitment, months passed had a few little problems but nothing really for concern, till reaching around 4 and a half months pregnant, this is when I realised that something was not quite right, no movements, I was not getting any bigger, infact I didnt even feel pregnant any more, the day for the 20 week scan was here, I was so nervous, I cryed in my bed telling my husband I didnt want to go to the hospital, something was wrong, I was convinced the baby had died.



Finally I got out of bed got ready and went to the hospital, we were called into the room for the scan, again I started crying i was so scared, I had already asked my husband to nudge me if he saw a heart beat, seconds later he tapped my leg and smiled, what a releif I was so happy, I let out a massive sigh of relief, I turned and looked at the monitor, the picture was blurred, it didnt look like scans with my other children, I could barely make the baby out, I asked the midwife if I should have drunk more water, she brushed me off, instantly the horrible feeling was back, I felt sick, I started shaking she said "I need a doctor to come and look". "why, whats wrong" I asked. " I think there maybe something wrong with your babys kidneys" she said. the tears strolled down my face, This cant be right how can it be right, I turn to look at my husband his face was total shock. The midwife came back a few minutes later, "you need to come back in a few hours a doctor will speak to you then" she said, in total shock we went home,



my mum was clearing out our spare room ready for us to start doing the nursery I told her to stop and went to my room, thousand of thoughts rushing through my head, time passed so slowley, Millions of thought running through my head, just dis-belief, we returned to the hospital and was sent into a room, a doctor came in and explained we needed another scan, so thats what happened, after the scan we went back into the room, she sat down and told us that our babies kidneys were very large and bright, our baby had total renal faliure, the baby lungs have not developed, and his kidneys were not working, there was no fluid round the baby, and was rolled into a tight ball, this was the reason I had felt no movement. my husband and I just held each other shocked and totally devestated, the doctor started talking about a termination, we didnt want to hear that,



another appointment was made for a few days later, we used these few days to write down many questions we had for her, friday came we went back to the hospital, questions we asked and answers were given, still it didnt sink it what we were being told, we went back a week later the doctor did another scan, "your baby is much worse" basically because there was no fluid the bag around him couldnt grow, he was just gettin tucked up more and more, she said that it was unlikely he would live to full term, just a 5% chance and would definatly live no more than 3 months if the pregnancy carried on, a doctor from the ICU was there and said the baby would be put on life support and dialisis, again we went home to discuss it further, we talked for hours, and new that the baby was now suffering and it was time to stop, it was selfish to carry on, knowing what was happening to the baby,



we went to the hospital the following week, the doctor gave me a tablet, this was to end the hormones of the pregnacy and to tell my body that I was now full term and ready to deliver the baby, I put the tablet 2 my mouth swallowed then shocked at what I had done, we went home devestated both of us complete messes we sat for hours just holding eachother and trying to understand what was happening,



2 days later we went back to hospital, I started labour at 12pm at 7:25pm I gave birth to a beautiful little boy who we named Joshua, he was so tiny, I said to the nurse "woman say as long as the baby has 10 fingers and 10 toes then I will be happy, yet my baby had everything and I am far from happy, he looked perfect from the outside, other than his skin was dark, but this was because he was so early. we held him for hours I cuddled him, sang to him, talked to him, told him about his brothers and sister, told him how much we loved him, he was dressed in a beautiful blue suit that we had been a brought him, with a little teddy bear that the midwife had given him, wrapped up in a blanket my aunt had made for him,




our family came later that evening to see Josh, and the vicar came to bless him,
the next day was so hard giving my baby to the midwives and walking out that hospital empty handed, going home to see the crib in our room that we had already brought empty and would always be empty, clothes that he would never wear, teddy bears he would never hold, how is any of this right i kept asking my self.








I would like to thank some people for the support, for us. mum, dad (my parent) you where great, Julie (anthony's sister) even tho grieving yourself you were there, Claire(my cousin) I dont know how I will ever thank you for the support you gave me even before the scan, you listen and knew I was feeling and you were just there. Paul (my brother) thank you so much having you close meant every thing

21st of March Joshua's Funeral


toady was the next hardest thing to do, to say goodbye, knowing that this day made things final, i had spent the last week blocking it all out pretending that every thing was ok, family and friends started arriving at the house, curtains closed everyone in black i could'nt breath, then a knock at the door, it was the car with our baby coming to take us to the chapel, slowely we walked towards the car, then my legs started to shake and my whole body followed, we got into the car and the driver handed our baby to my husband the tears streaming down my face, my husband and i held each other so tightly, we arrived at the chapel, i remember looking through the mirror on the car and seeing my dad, focusing on him, till the car door opened we went into the chapel and sat down josh' coffin inbetween my and my husband, then every thing went blank, i could hear a slight mumble of the vicar speaking, and then it was time for the burial, this is where i totally lost it, we walked towards our babys grave, and all i wanted to do was run away, my husband and his father lowered joshua down into the ground, i felt sick, angry, devestated, i felt my mum and my brother holding me up my legs had totally gone from underneath me, I called out stop, thinking please dont put my baby there, someone please wake me up from this horrible nightmare, my husband came to me holding me tight both of us sobbing, we walked over to my put single roses on his coffin, we went home just sitting there in silence, trying to grasp what has just happened, feeling the lowest we have ever felt, this was it our baby was gone, gone forever
Joshua's Photo Album